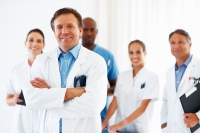 Take the first step toward a career at Covenant Health and help us provide West Texas and Eastern New Mexico with the best health care in the region. You can apply online and submit your application directly to Covenant's HR department.
Click Here to View Jobs That Are Available
As part of its commitment to the health and well-being of our workforce and community, Covenant Health will no longer hire or re-hire individuals who use nicotine products. Individuals who are offered a position with Covenant Health are screened for nicotine use as part of the post-offer pre-screening. Those whose screening results are verified positive for nicotine use will have their job offers withdrawn. Individuals whose job offers are withdrawn for nicotine use may reapply for employment after 90 days.
To learn more and read the facts click here.